We are working to review and streamline our data sharing processes. Stay tuned for updates in the coming months.
Birdata is Australia's largest bird monitoring platform, comprising over 25 million individual species records from every state and territory.
This huge data repository is the result of tireless efforts from regular people across the country – your birding counts!
Contributors range from BirdLife Australia volunteers to schools, scientists, local conservation groups and Indigenous corporations. The structured nature of Birdata surveys means that these data are suitable for in-depth scientific analysis, particularly when people have surveyed the same location over many years.
BirdLife Australia shares these invaluable data for a range of purposes: we regularly supply data to councils and governments for important decision-making, to local conservation groups to oppose habitat-destroying developments, and to academics for vital scientific research. We also share data with commercial consultants for assessment of development proposals and other projects.
To make a data request, please download and fill out our Data Request Form by using the button at the bottom of this page.
You can email completed forms to birdata@birdlife.org.au.
Please note that data files we provide may not be shared publicly, unless this is explicitly outlined in the terms of your data request and approved by BirdLife Australia.
If you wish to enquire about a long-term data sharing agreement, please reach out directly to the team at the above email address.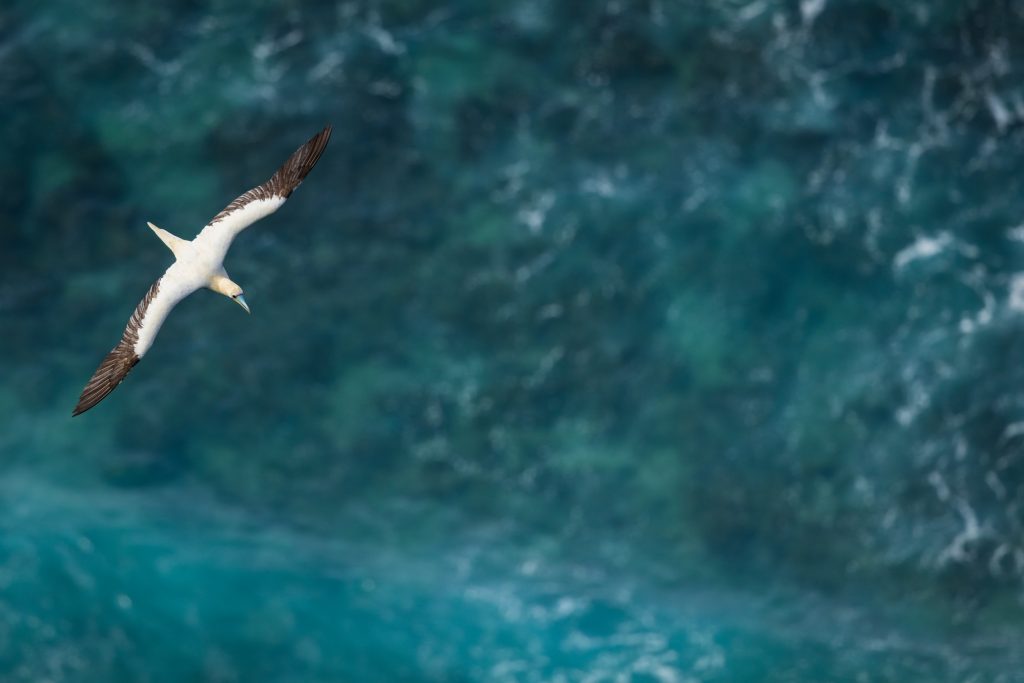 Red-footed Booby by Amy Loffler.